These are some of my recent stuff. They're still work in progress and comments are appreciated.
Hope I managed to capture the likeness of Sheriff Andy, deputy Barney Fife from the 60's hit The Andy Griffith Show and Charles Bronson. With most unlikely of available scanned mesh data and not enough image reference of these guys, I thought I should give the challenge a shot and see if I can achieve something worth the praise. They're all rendered in MRay inside Maya.







Powered by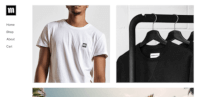 Create your own unique website with customizable templates.